Home
Talk

2
17pages on
this wiki
Who are the admins on here?
See this page to find out who are admins on this wiki. admins
Our rule set
We have simplified our ruleset for you. See the page to see our rules and please obey to them but after that... Happy Editing! Ruleset
Featured picture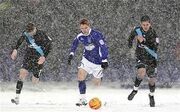 Latest scores and results
Nott'm Forest 0 0 Ipswich Town
Ipswich done well to hold onto a nil-nil draw away from home versus Nottingham Forest. Nottingham were, the better team and had many chances to win the game, but Ipswich held on and managed a draw to make 10 points out of the last four games.
Did you know:
Ipswich have been managed by two managers who have gone onto manage England, both of them knights: Sir Bobby Robson and sir Alf Ramsey.
Ipswich Town football club was founded in 1878
Ipswich are known as the Tractor Boys, due to, in the days when they were formed, a lot of their fans and players were farmers!
Ipswich's former badge was yellow, blue and white, instead of red blue and white!
Date: 24th February 2008 Title: Grand Opening!
Today's in the news marks the opeing of the Ipswich Town Football Club wiki, and all it's forums and community portal! We hope that anyone visiting will feel inclined to stay and edit!
Poll

Who is Ipswich's best player of the season so far?

 

 

Make history.

To write a new Ipswich Town Football Club wiki article, enter the page title in the box below. Please make sure the articles are on topic though!
</div>